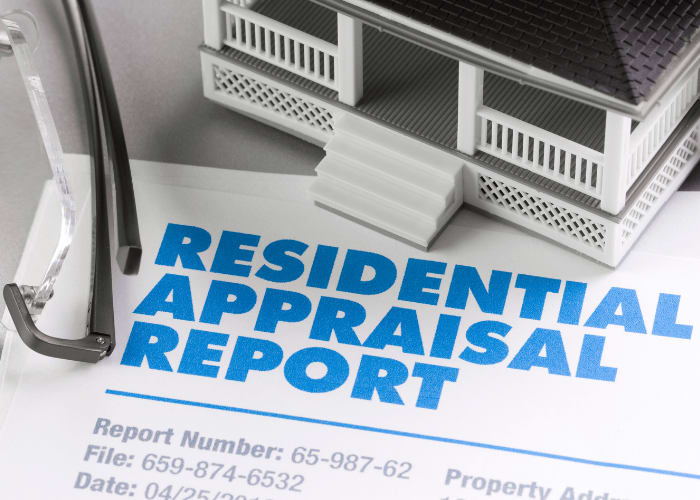 Buyers
, sellers, and potential refinancers should all be conversant with the appraisal process. Take the time to learn about the crucial steps in the home-buying process and why they are important.
What Is a Home Appraisal?

An appraisal is a determination of a home's estimated value based on an inspection of the property and a comparison to recently sold homes in the neighborhood.
Before you begin the process of purchasing,
selling
, or refinancing a property, you must first obtain a home valuation, the most common of which is an appraisal, which provides an estimate of the home's value. An appraisal's conclusions impact how much a mortgage lender would lend you for the property.
The Home Appraisal Process

The appraisal procedure varies based on the type of loan, but it usually starts with an appraisal visit. An appraiser will evaluate the home's interior and exterior, review any potential safety issues, note the number of rooms, and any modifications or renovations throughout the inspection. Depending on the loan type, the appraiser may also take photos or videos of the property and test utilities and appliances. Following the visit, the appraiser will look for comparable properties in the area that have recently sold and have similar features.
Why Is It Important?

It is especially crucial for purchasers to comprehend the significance of a house appraisal (Investopedia). You can probably proceed with your purchase if the appraisal is equal to or higher than the asking price. However, if the figure is lower, the purchase may become more problematic. Because lenders rarely lend more than a borrower's property is worth, you may need to utilize the appraisal as a negotiating tool to achieve a lower price, seek a second assessment from another appraiser, or walk away from this particular home.
Whatever role you play in the
house-buying
process, you should be aware of the importance of a home evaluation. Take some time to learn about appraisal criteria based on the loan type, look into local property values, and, if you're a current owner, make any necessary improvements to present your home in the best light. This amount, after all, can make or break a sale or refinance.